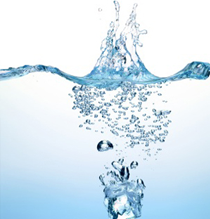 In June 2012, Talawah Investments Ltd. became Kingston's largest private water provider. This facility now branded as Tala-Water is a fully functional bulk water supplier. Centrally located in the heart of Kingston at 9-13 Ballater Avenue, Kingston 10. We are open Monday to Saturday from 8:00am to 5:00pm; for emergencies please call us at 968-1452 or 371-3112.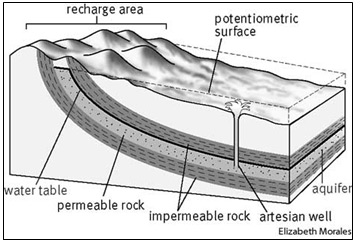 Our water is derived from our own private artesian well, christened Rehoboth (Genesis 26:22) it is capable of providing over One Million Gallons of water per day. Drilled to a depth of over 300 feet within a confined alluvium aquifer of naturally filtered sand and gravel.
This abundant supply of reliable water is then brought to the surface, filtered and treated by de-nitrification and chlorination. The result is a product that surpasses the impeccably high standards of the World Health Organization requirements for Potable water as well as all relevant local government authorities. We are pleased to announce that as of August 2017, we now offer Reverse Osmosis (RO) Water for those customers who desire this purification technology. Please feel free to call our office for more details.
Tala-Water also provides water for the construction industry and users of large quantities of water. We are an alternative source of water in times of drought, prolonged water lock-offs or after a natural disaster. A little known fact is, that immediately after hurricane Sandy (October 2012), Tala-Water was the only facility able to supply emergency water in bulk to the Norman Manley International Airport, the University Hospital of the West Indies and a larger number of local restaurants and schools, thereby ensuring that these facilities remained open to the public and was mostly unaffected by the disruptions of water supply stemming from the hurricane.
We are designed for the rapid loading of multiple tankers, capable of loading 8,000 gallons in 10 minutes or bulk metering to the National Water Commission.
Do you know the source of your bulk water? Don't be fooled, not all bulk water haulers get their water from approved sources. Tala-Water rigorously tests and monitors their water daily, thereby guaranteeing that the highest standards are kept and maintained. Ensure that your bulk water provider is an approved Tala-Water supplier by calling our offices for verification.

Sometimes we are asked the meaning of our logo and simply it means "Strength and humility" it is an ancient Dwennimmen symbol from the Akan people of Ghana. It is a reminder to those who are strong to also be kind and merciful, much like our Saviour.
Talawah Investments Ltd. is a subsidiary of Jamaica Wells & Services Ltd., a Company with over 43 years of impeccable service to Jamaica.
For rates and delivery schedules please feel free to call us at 968-1452 or on weekends or after hours at 371-3112. We will meet or beat any credible offer.